2023 Incidents
Jan
27
Feb
19
Mar
19
Apr
36
May
24
Jun
27
Jul
25
Aug
28
Sep
0
Oct
0
Nov
0
Dec
0
Total
205
2022 Incidents
Quarter
Calls
Fires
Rescues
Q1
67
4
0
Q2
71
4
5
Q3
74
2
3
Q4
72
7
3
Total
284
17
11
Web Counters
Website Visitors
Since
March 27, 2023

Visitors Today
Oct 04, 2023

National Weather Service Alerts for Montgomery County, PA
Welcome to the Official Website for Penn Wynne-Overbrook Hills Fire Company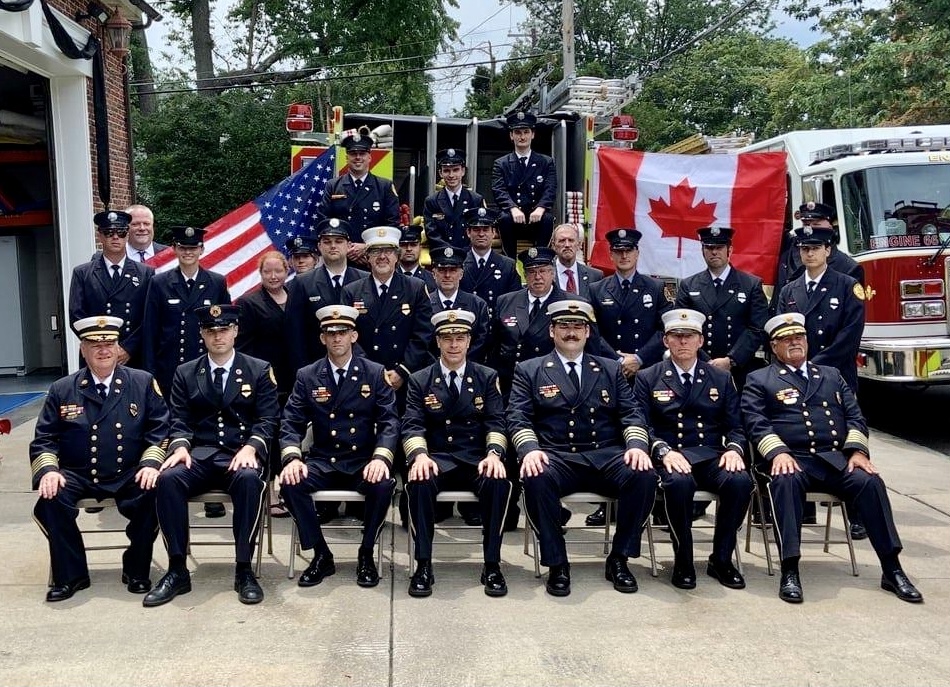 Storm Ophelia Brings Rain and Several Alarms to Lower Merion

PWFC, September 24

Tropical Storm Ophelia brought rain and wind to the neighborhoods of Lower Merion this weekend, along with several alarms including five dispatched building fires and a long day covering Yeadon Fire's station while they work through emergencies of their own. Penn Wynne firefighters were busy this weekend along with the other Lower Merion fire companies.
... (Full Story & Photos)

RIT Operations

PWFC, September 20

Tonight's drill involved RIT Team operations. Penn Wynne firefighters practiced skills and techniques using the FAST Board.
... (Full Story & Photos)

Firefighting Basics

PWFC, September 13

The basics. Penn Wynne firefighters practiced some basic firefighting skills and fire ground tasks including establishing a water supply, raising ladders, rescuing victims, and ventilation.
Commercial Building Fire

PWFC, September 02

Early this morning about 3:30am, Lower Merion and Narberth Fire Departments responded to a commercial building fire in Narberth.

Ladder 21 was dispatched to assist. Once on scene, the crew was tasked with ventilating the building as the fire was brought quickly under control and extinguished. ... (Full Story & Photos)

Man vs Machine

PWFC, August 30

Tonight's drill was centered around a discipline known as, Man vs Machine. This is a discipline often included in technical rescue and involves rescuing people from machinery and equipment.

Penn Wynne firefighters practiced their cutting skills tonight and evolutions included cutting rings from fingers and rescuing a victim from impalement on a fence.
... (Full Story & Photos)

Low Angle Rope Rescue Drill

PWFC, July 26

Penn Wynne firefighters practiced their rescue skills with their rope rescue and patient packaging equipment. Building a 3:1 mechanical advantage rigging system and quick connect patient packaging, they worked through evolutions of a low angle rescue at Penn Wynne Park.
... (Full Story & Photos)

Ben to the Shore 2023

PWFC, July 23

Today was the 36th Annual Ben To The Shore Bike Tour. The 65 mile bike ride from Philly to A.C. was a great way to show support for the families and children of the first responders who lost their lives, or were critically injured, in the line of duty. Over a thousand riders came to show their support. Both Lower Merion Fire Department and Lower Merion Police Department participated as a joint ... (Full Story & Photos)

Drill - Wide Area Search

PWFC, July 19

Tonight's drill involved wide area search and rescue operations. Firefighters practiced their skills with new equipment to search and rescue victims in various scenarios.
Your feedback is important to us! Feel free to sign the guestbook.